ALL MY Videos are now listed below:
Newest videos are added to the top of page.
The date I note is the "Day The Recording Was Made"
All These Videos I have Recorded My Self
- unless noted


VIDEO TRACKER
2018
2012
2011
2010
[and older]
or by
2010 & Older - VIDEO TRACKER PAGE
~1/1/12 I am STILL re-submitting old vidoes of mine with new URL's so you may see old videos on this list below --> with their new URL address (this is a good thing)
~11/11/12
I am auto-submitting by no choice of mine all my GOOGLE video to to my YouTube channel --> Many videos now have new URL's so you may see old videos on this list below --> with their
new
URL address. Also many old URL's no longer work, if that is the case --> just look for the exact same "title" on my JoeAnybody (zebra334) Youtube channel.
https://www.youtube.com/user/zebra334/
~ 12.19.12
- Finally...
all
my google videos have now been ported over to my Zebra334 YouTube Channel. these google videos go back to (2007) and are some of my first videos. All of these videos are now posted online on my
YT channel

Notice 12.31.10.
I have now aquired the website and have moved to:
(no dash)
This is exciting and new Please note that
Im looking at in 2011 to
no longer be using this website here where you are reading this*
The website I have, the one *with the dash that your reading now will still be available, as an archive, and will NOT go away.
But please note* this site *with dash, will not be updated or kept current.
For in 2011 all new Joe Anybody vidoes and material will be on the "no dash" (in the URL) website
www.joeanybody.com
The new website will be
formated for you the Joe Anybody reader
Its gonna be cool!
As of Today / January 1 2011.
I will be
exclusively using the
NEW page
.
BAN THE CLUSTER BOMB
8.1.10
Ban Cluster Bombs - Travis Drums!
In solidarity with the National Convention to ban cluster bombs a drumming for awarness in honor of Travis Bradach was held in Portland Oregon at the Peace Memorial Park.
Announcement - Interview:
Travis Drums Interview with Lynn Bradach:
Travis Drums Lynn Bradach Speech:
Travis Drums - Music and Drumming;
Travis Drums - One Love:
.

Washington DC 2010
- Funk The War -
my protest videos
Student Walk Out - Anti War Protest
2008 - Portland Oregon (45 min)
.
All 14 Seperate Video's of 2008 Student Walk Out
..
32 days and 37 videos from Joe Anybody in 2009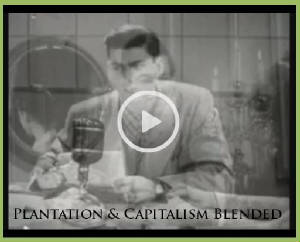 Plantation Capitalism Music & Audio Track Blend
A video montage

HUMAN RIGHTS
COMMISSION
Monthly Meetings
PORTLAND OREGON



Horseshit & Copwatching
Portland Oregon 8.20.09
portland indy media post here