Frank Zappa '76 http://onurlar.blogspot.com/2008/08/rag-bhopali.html

"I've been to too many Dead concerts. There've been smokin' holes where my memory used to be."
- Ken Kesey (1935-2001)

Ramblin Rod Show
(bloopers)

Oregon Country Fair Tickets
and Camping Tickets for
Darlings Reunion Campground
2OO8
*-*-*-*-*-
Chuck Berry "Johnny B. Good"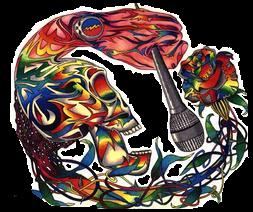 * SunShineDayDream *
Jerrys Kids Playground
Yahoo! Groups Links
To visit your group on the web, go to:
http://groups.yahoo.com/group/deadshows/

*** STREAMING ***
Hey Now!

Click Dead Symbol
Jerry, Bobby, & Vince
Singing the Star Spankled Banner
Before a SF Baseball Game

Joe suggest you come sit by the pool
A letter from David Gans
1983 Deadheads


2005 Pictures
DANCING SKELETON FUN TIME
**********************
RECOMENDED MUSIC LINKS
**********************