Immirgration Work Force comes out to March On May Day
Mood:
incredulous
Now Playing: LABOR DAY PROTEST MARCH BROUGHT A TEAR TO JOE'S EYE
Topic: PROTEST!
POWER TO TO THE PEOPLE
LET FREEDOM RING
I MARCHED FOR
HEALTH CARE -
SAFE WOKPLACES -
FAIR WAGES -
DECENT WAGES -
LABORERS RIGHTS -
HUMAN RIGHTS -
IN SOLIDARITY OF ALL WORKERS -
IN SOLIDARITY OF MY MEXICAN AND
ALL MY IMMIGRANT BROTHERS AND SISTERS -
I MARCHED WITH ALL RACES AND ACROSS THE SPECTRUM -
FOR THE RIGHT TO WORK WITH DIGNITY -
WITH A JOB WITH JUSTICE -
AND A JOBS WITH SECURITY -
AND PRIDE, NOT ILLEGAL SHAME!
I took this one picture below.
To me the words on the sign spoke a hundred thousand words....
I like these other picture I found on Portland Indy Media today, as there is a message in them too.


But you know this Joe Anybody got excited when he seen this picture from Seattle -->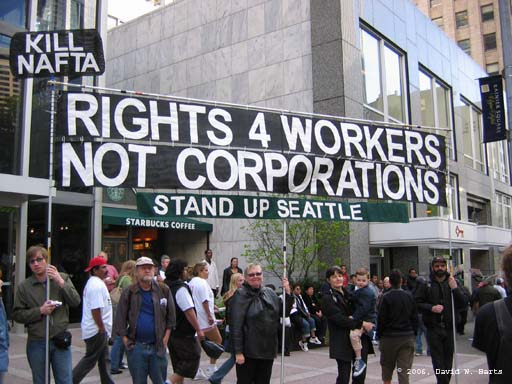 Of course nothing like a "Parade in Chicago"
The city where the LABOR MARCH first started, back in the 1890's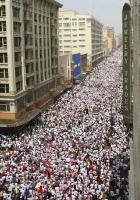 And why not just show Denver while we talk Parades....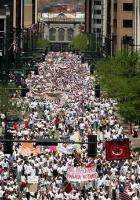 AND DAMN IF THIS LAST PICTURE IS .....
EXACTLY WHAT IS AT THE CORE OF THIS IMMIGRATION ISSUE AT HAND TODAY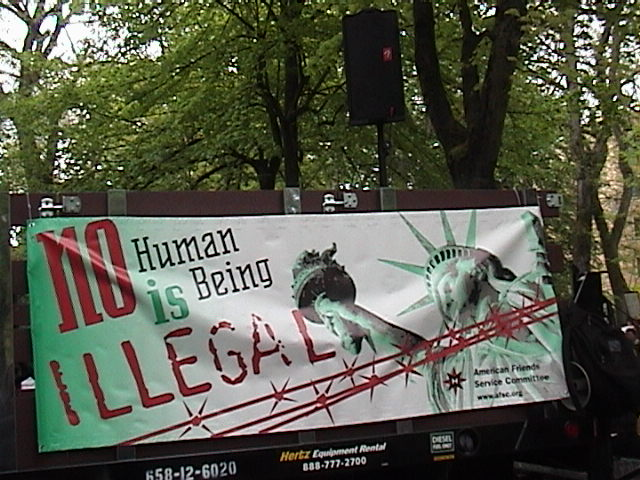 "Now thats what I'm talking about"!!


And then there was the May Day March back in 1971 that has real poignant punch to its whole taste in light of history repeating itself and this current administration. I got this info on the 1971 May Day Protest from Wikidipedia -->
http://en.wikipedia.org/wiki/1971_May_Day_Protests


Z3 Readers, here is a good short article on the Roots of The May Day March that I found on Portland Indy Media
http://portland.indymedia.org/en/2006/05/338646.shtml
It sums up this day and some of the history that propels people to still remember and stand together as a labor working and justice bound!











Posted by Joe Anybody at 12:01 AM PDT
Updated: Tuesday, 2 May 2006 1:49 AM PDT