USA using White Phosphorus and Melting Bodies in Iraq
Mood:
sad
Now Playing: Sick Reports Of White Phosphorus being used (M 77)
Topic: WAR
As I alerted Z3 readers to last week
The US Military is using chemicals on civilians in IRAQ.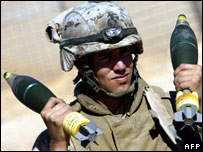 Weapons Over the Edge Of Insanity

The US has now admitted using white phosphorus as a weapon in Falluja last year, after earlier denying it.

Read this BBC LINK HERE

This is nasty stuff, if particles of ignited white phosphorus land on a person's skin, they can continue to burn right through flesh to the bone. Toxic phosphoric acid can also be released into wounds, risking phosphorus poisoning.

This old picture below we all have seen before, and it seems todays military leaders are allowing it to be happening all over again, and to civilians too.

This is being done by our Military in Iraq? You thought we may of learned back then?
That chemical weapons were horrifically wrong...look at this picture--> Didn't we learn anything?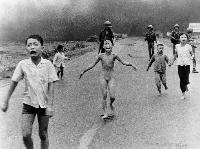 I have Been Waiting ...But Nothing has changed much! Sorry!
...I am so Sorry!

See my previous post from 11-11-05 here-->
Zebra 3 Post on M77 Chemical

Human Rights groups will/are complaining
Z3 readers will read all about it.
Nation security will be blocking reports of use from media.
Bush war crimes will continue, with denials and cover ups.
Many will yell conspiracy or tyranny.
Yet years from now society will say "Wow! Was that right of our Military to use Flesh Burning Chemicals on civilians or even so called military, ooops!! I mean insurgents, like we are admitingly doing in Falluja?"

Ya know I thought we went to Iraq looking for chemical ???
It seems like we brought them with us to use on those people as we bring them Freedom"

Come On Readers! ...Burning the flesh right off the bone.....OH! this is great!

The horrific picture and subject matter was deemed appropriate to show on this site, by zebra 3 management, due to the acceptance of violence and cruelty this current administration acknowledges and abides in. In this case I think this is from Falluja.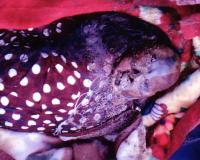 BURN BABY BURN

Posted by Joe Anybody at 1:01 PM PST
Updated: Thursday, 17 November 2005 1:18 AM PST