SHAME !!!! on Portland City Parks & Amanda Fritz
One Year Later - The City of Portland and The Portland Parks Department refuse to install door on the men's restroom in Lownsdale Park - Dignity & Human Rights / Equity Violation.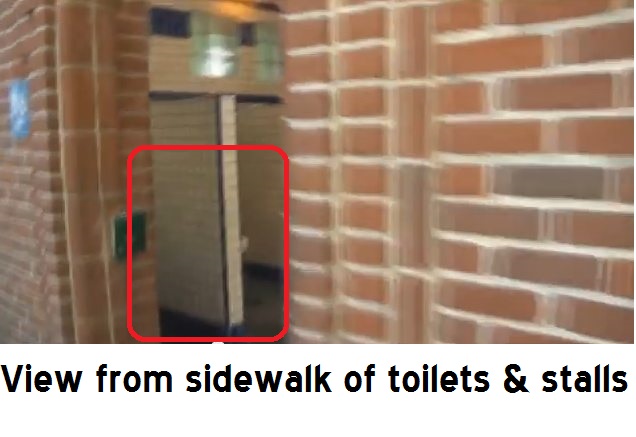 There is video footage, pictures, interviews, copies of dialog by email w/ city the commissioner who is in charge of parks, and a copy of email dialog with the repair department of the Parks of Portland, along with a video report of this being brought to the Human Rights Commission attention.
As of September 2014 nothing has been done to correct this privacy / dignity issue and in a deifying slap on the face of self respect the parks in collusion with the city of Portland allow men with their pants down to be seen by the public on the sidewalk as well as dehumanizing the men who have to and who "need to use a restroom".
It is appalling and disgusting. The attitude and lack of respect by the city and the parks is sickening.
Click this link below to read the full report and watch the videos
http://www.joeanybody.com/id50.html


==============================================================================

!! SHAME !!
ON PORTLAND PARKS
AND AMANDA FRITZ
Why is there still no door on the Mens Rest Room in Lonsdale Park in Portland Oregon?
Fix the Door on the Men's Restroom in our City Park!
This action of "no action" and refusing to provide a privacy barrier from the public on the sidewalk or in the park, is done in my opinion because 99.9 percent of the people who might use this restroom are homeless, and the city could care less if they have privacy or human rights or dignity or equity. Its Disgusting & Degrading.