9.1.14
Hands Up Dont Shoot -
Portland Solidarity w/ Ferguson -
Traffic Stopped at freeway
100 people gathered in Holladay Park on Labor Day 8.1.14 in Portland Oregon in SOLIDARITY! with Ferguson Mo.

The march went across the street (in the street), then through the biggest indoor mall on the West coast (Lloyd Center) and then back into the streets, (NE Broadway) blocking the entire street with no police in sight (thus no violence) the 100 people walked toward the Broadway bridge, at 2:30 pm in solidarity w/ the request fro thos in Ferguson the group stopped and blocked traffic. Although talk was to 'head to the bridge' a quick change in plan resulted in the "freeway on-ramp going north to I-5 was shut down by a "Sit-In" for about 10 minutes".

8.16.14
Stop Dont Shoot.
Portland Dawson Park
Ferguson Solidarity
Police shooting a young unarmed man in Ferguson Missouri and the treatment of the community who rose up in protest over the killing has caused national attention and outrage. Citizens of Portland Oregon gather in the park, out of concern for police accountability and community safety. The stood in unity and in Solidarity with the community of Ferguson Missouri in public... to demand and end to police violence and the abuse of their authority leveraged on the people they were sworn to protect and serve. This gathering was open to anybody who wanted to speak. The rally started slowly and eventually grew in size with over 100 people. There is a Facebook page "Stop Don't Shoot Portland" and there will be an email list anybody can join to stay in contact and to unite. [more info and links forthcoming asap]

8.14.14
Portland Solidarity w Ferguson Community - Pioneer Square
Police shooting a young unarmed man in Ferguson Missouri and the treatment of the community who rose up in protest over the killing has caused national attention and outrage. In Portland Oregon a couple hundred gather in Pioneer Square.

Police
2011 - 12 -13 - 14
Accountability
NEWS ITEM: FOR IMMEDIATE RELEASE July 23, 2014

LONG-TIME POLICE ACCOUNTABILITY GROUP DENIED MEETING WITH MAYOR

Portland Copwatch, an organization promoting police accountability since 1992,
has been denied a meeting with Mayor/Police Commissioner Charlie Hales after
three months of back-and-forth with his scheduler and police liaison. Although
the group has met with every Chief and Mayor since its creation, the current
Commissioner seems to be shutting out the organization, after meeting with them a year ago on July 22, 2013.
Portland Copwatch (a project of Peace and Justice Works)
> PO Box 42456
> Portland, OR 97242
> (503) 236-3065 (office)
> (503) 321-5120 (incident report line)
>
copwatch@portlandcopwatch.org
>
http://www.portlandcopwatch.org
9.5.14
Cop Watching and CHIERS Watching:
South Park blocks
This was filmed in the South Park blocks in Portland.

The man was intoxicated and the police were on site
waiting for the detox CHIERS unit to pick him up.
The officer was trying to say I had an agenda and they
were there to help. I remind the officer I'm filming due
to police sometimes hurting people as like when James Chasse was killed by the Portland police.

6.5.14
CHIERS: Here to Help [hurt] You
- [man on sidewalk]
Causing pain to a person in need, while sent to help them, is wrong!
Filmed on June 5 2014 in Portland Oregon on SW 10th & Salmon
The man needed help ....this is not the right type of help to provide to a person passed out on a sidewalk, the pain tactics used to move this man on the ground to the van, by the Chier's employee were uncalled for and not necessary. A stretcher to roll the person who was unconscious or passed out on, and then lifting them into the van would be more prudent, human and dignified. Hurting a person who is non violent is not appropriate. Its a violation of this mans rights.



NO DOOR A RESTROOM IN THE PARK: My Website --> CLICK THIS LINK <--
!! SHAME !!
ON PORTLAND PARKS
AND AMANDA FRITZ
<-- see Amanda Fritz reply to me: click this link above, its not a good reply either!
9.3.14 - I Report again (2nd time) to The Human Rights Commission regarding No Door on men's restroom in Portland park
9.1.14 - NO REPAIRS CITY FAILS to ACT
5.24.14 - NO REPAIRS & TARP HAS BEEN REMOVED FROM DOOR - TOILET USERS EXPOSED TO PUBLIC CONTINUES
4.17.14 - NO REPAIRS -&- TARP ON DOOR HAS NOW BEEN REMOVED AGAIN?
2/17/14 - No Door = No Dignity on men's restroom in a Portland city park
2.5.14 - I Report to the Human Rights Commission on No Door on men's restroom in Portland park
http://youtu.be/229fTPvDfME (2 minute video) A report by Joe Anybody to the HRC (Human Rights Commission) in Portland regarding the NO DOOR on a bathroom in the park. For over 10 years there has been no door on park bathroom in Portland Oregon at Lownsdale Park. My first request to (both) Amanda Fritz and to the City Parks was blown off with a shallow reply back that was unacceptable and shameful so I have now informed the Equity / HRC department in this short clip and by email.


The full collection of info on this NO DOOR on a restroom in a Portland Park issue can be read here:
http://www.joeanybody.com/id50.html (No Bathroom Door info webpage)


JOE ANYBODY TORTURE PAGE

If you have come here to help me,
then you are wasting your time...
But if you have come because your liberation
is bound up with mine, then let us work together.
- lila watson
.

MY
Joe Anybody
VIDEOS
[and older]
.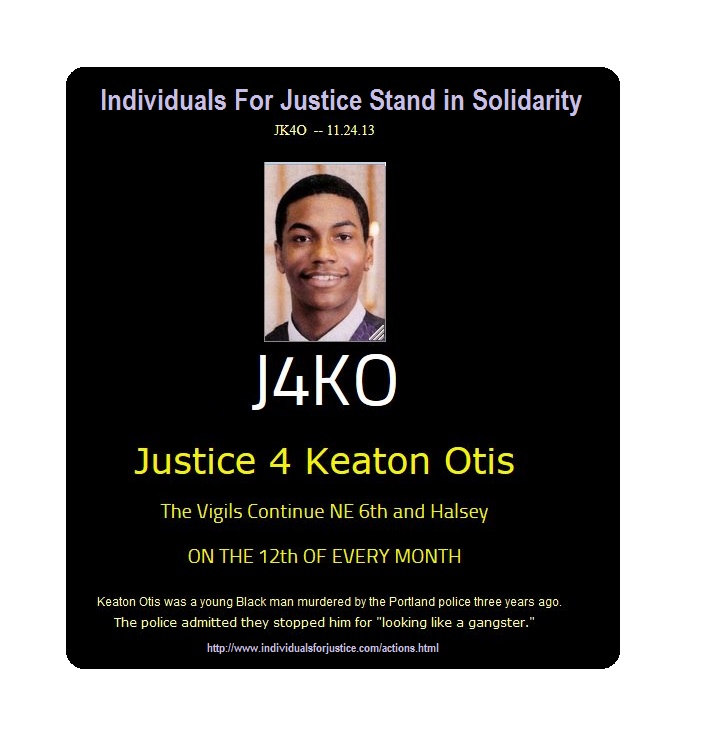 8.6.14
Human Rights Commission
Meeting
Meeting of the HRC on August 6 2014 in Portland Oregon