10.9.16
Sacred Water Walk | Solidarity w/ Standing Rock Portland Oregon

10.12.16
TRI MET UN ARREST on Wednesday
Step off the train I am intimidating you with my AUTHORITY
https://youtu.be/Z5EOhUuDO2k


On Friday, September 9th, people in Portland and Northwest converged in Downtown Portland in solidarity with the US wide prison work strike against prison slavery and white supremacy. The goal was a mass showing of support with the growing prison rebellion in the US and to also march on the corporations in the Downtown area that make massive profits off of prisoner enslavement.



Video of the Protest in Portland on 9/9/16 - Prison Strike Solidarity
https://youtu.be/8pnnc9w_NrM

[2 hour 30 minutes video]

"All that is necessary for the triumph of evil is that good men do nothing."
~Edmond Burke
ALL MY Videos are now listed below:
Newest videos are added to the top of page.
The date I note is the "Day The Recording Was Made"
All These Videos I have Recorded My Self
- unless noted

www.joeanybody.com


https://www.youtube.com/watch?v=dORXlK_GdPE

TED Talks
Paul Piff:
Does money make you mean?

Alan Watts:
What do you desire?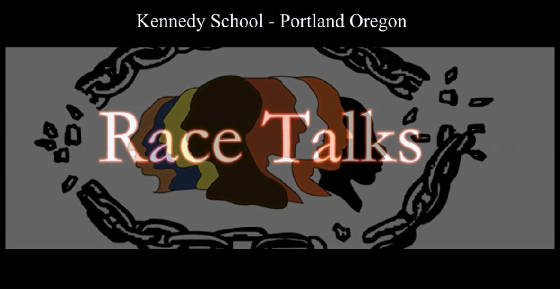 RACE TALKS
VIDEO PLAYLIST
http://www.joeanybody.com/id57.html

NO DOOR A RESTROOM IN THE PARK: My Website --> CLICK THIS LINK <--

!! SHAME !!

ON PORTLAND PARKS

AND AMANDA FRITZ

<-- see Amanda Fritz reply to me: click this link above, its not a good reply either!

11.5.14 my request for a door on Men's room is on the "HRC follow up (Requests) agenda" and was being followed up by contacting the city parks department by HRCommissioner Sam Sacs.

9.3.14 - I Report again (2nd time) to The Human Rights Commission regarding No Door on men's restroom in Portland park

9.1.14 - NO REPAIRS CITY FAILS to ACT

5.24.14 - NO REPAIRS & TARP HAS BEEN REMOVED FROM DOOR - TOILET USERS EXPOSED TO PUBLIC CONTINUES

4.17.14 - NO REPAIRS -&- TARP ON DOOR HAS NOW BEEN REMOVED AGAIN?

2/17/14 - No Door = No Dignity on men's restroom in a Portland city park

2.5.14 - I Report to the Human Rights Commission on No Door on men's restroom in Portland park

http://youtu.be/229fTPvDfME (2 minute video) A report by Joe Anybody to the HRC (Human Rights Commission) in Portland regarding the NO DOOR on a bathroom in the park. For over 10 years there has been no door on park bathroom in Portland Oregon at Lownsdale Park. My first request to (both) Amanda Fritz and to the City Parks was blown off with a shallow reply back that was unacceptable and shameful so I have now informed the Equity / HRC department in this short clip and by email.



The full collection of info on this NO DOOR on a restroom in a Portland Park issue can be read here:
http://www.joeanybody.com/id50.html (No Bathroom Door info webpage)

5/28/15 still no door on men's restroom


Rise up !
Global Illumination Council


I am no longer on Facebook
In September 2014 Facebook kicked me off their website for using the name Joe Anybody
(Joe Anbody)
I will not provide all my personal information just to use their social media website I am refusing to give up my privacy and now am no longer on Facecrack.
They are DATA mining, compiling massive personal information, and using facial recognizing and other tools. Their collections of peoples friends, pictures, and information is not safe or trusted in the Facebook Corporation hands. The analytical use of your information is in hands that shouldn't be trusted nor can they be trusted.... "Screw Facebook!"
Goodbye Facebook! ~joe anybody 10/2014

The Emperor's New Clothes [Trailer]
A Russell Brand & Michael Winterbottom film
https://youtu.be/U4Geq8dM13k (2.min 30.sec video)

JOE ANYBODY TORTURE PAGE

If you have come here to help me,
then you are wasting your time...
But if you have come because your liberation
is bound up with mine, then let us work together.
- lila watson
.

VIDEO TRACKER
2016
2015
2014
2013
2012
2011
2010
[and older]
or by
.

http://fair.org/counterspin-radio

This Video Of The Largest Breakage Of Ice From A Glacier Ever Filmed Is Absolutely Frightening

http://www.businessinsider.com/largest-ice-glacier-calving-filmed-2015-1#ixzz3Vo8GPX8m

This footage is an excerpt from "Chasing Ice," an award-winning documentary on climate change. On May 28, 2008, Adam LeWinter and director Jeff Orlowski filmed a historic breakup at the Ilulissat Glacier in western Greenland. The calving event lasted 75 minutes, and the glacier retreated a full mile across a calving face three miles wide. The height of the ice is about 3,000 feet — 300 to 400 feet above water, with the rest below water.

To find out more about the film visit
www.ChasingIce.com


8.17.15 Obama approved the damn Shell Oil Drilling in the Artic